Serving the Brazos Valley and surrounding counties!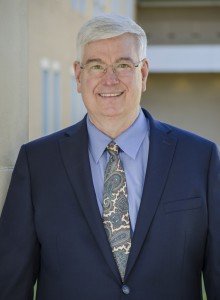 Bryan/College Station has been Rod's home since 1990. He grew up in Richardson, Texas, near Dallas. He has been married for 30 years and has three Aggie daughters.  He is a member of the B/CS Chamber of Commerce and a graduate of the Leadership Brazos program. He has been an instructor at Blinn College on a part-time basis for 19 years in the paralegal and business programs. He is an active member of his church.
Rod graduated from the University of Texas at Austin with a Bachelor of Business Administration. He began his career with Gulf Oil Corporation in Houston, Texas. While there he earned a Master in Business Administration in night school at the University of St. Thomas.  Rod then earned a Juris Doctor degree (Law degree) at Regent University in Virginia Beach Virginia. He and his wife moved to Bryan/College Station in 1990, where he began practicing law.
For sixteen years Rod served as a corporate lawyer and a human resource manager and executive, he also served his church for a short time as executive pastor.  He has been certified by the HR Certification Institute as a Senior Professional in Human Resources.
Rod is a transactional lawyer mainly focusing on wills, probate, corporate and LLC formation, business matters, and human resource management. He routinely draws up medical and financial powers of attorney, as well as directives to physicians. He practices in the following areas: wills, probate law, business law (formation, contracts, corporate advice) human resources law, mediation, estate law and estate planning. He was trained by the American Arbitration Association as a Mediator.
He is dedicated to 100% client satisfaction and produces professional and affordable documents. He offers:
Pre-paid legal services to protect small businesses.
Flat rate fees or hourly rates, with no hidden costs.
Rod will patiently guide you through the legal process with excellent service, call today to discuss your needs!